Over recent weeks our families have generously supported charities such as Children in Need and the Poppy collection – Many thanks. It's now time to raise some money to support the school itself.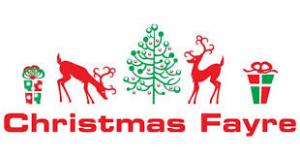 Please come along on the Friday evening of 27th November between 6pm and 8pm. We guarantee to get you into the Christmas spirit and you may also be able to pick up a few bargains to help with the Christmas shopping. There will be fun things to do, raffles to win and tasty food to eat.
Don't forget our enterprising children will be selling goods that they have made in school. The Enterprise Committee will also be selling tickets for their Hamper raffle. If you haven't sent in your hamper donation there's still time.
The themes are:
Rooms 1 & 2 Young Girl
Rooms 3 & 4 Young Boy
Rooms 5 & 6 Christmas
Rooms 7 & 8 Older Girl
Rooms 9 & 10 Older Boy
Rooms 11 & 12 Confectionery
Rooms 13 & 14 Parents Pamper
Hamper tickets are on sale now priced 50p each or 3 for £1.
Remember all money raised at the Fayre will benefit our pupils. Thanks again for your continued support.